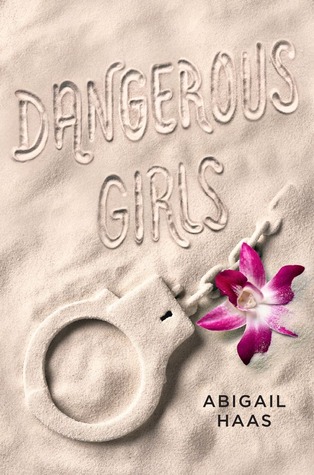 Anna and her boyfriend, Tate, head down to Aruba for spring break with a group of their wealthy prep school friends, including Elise, Anna's best friend.  Elise is soon found murdered and Anna finds herself trapped in a strange country, accused of the brutal murder.  There are so many stories and rumors flying it is impossible to know the truth.  Haas tells the story of Anna and Elise through flashbacks to the early days of their friendship, the days surrounding the murder, and Anna's trial.  The truth unravels to reveal a twisted conclusion.
This was a fun thriller, perfect for summer.  A terrible crime in paradise.  Rich, spoiled, bored kids on the beach with booze, sex, drugs.  A murder with many believable suspects and an accused killer who draws a whole lot of sympathy to her cause.  A Nancy Grace type talk show host who spins the story so it sells.  An intense friendship.  And a heck of a twist ending.  An ending that I couldn't stop thinking about because holy unreliable narrator, it couldn't really be true, could it?
Reviewing thrillers is always tough because of spoilers and because I read them so fast I don't think about the details, so really, if any of those elements listed above appeals to you, check this out.  I can't say I've read much in the way of YA thrillers/mysteries, but this one is one of the more fun and creative thrillers I've read recently- adult or otherwise.  I think there is supposed to be a companion novel to this one called Dangerous Boys, which I will  definitely check out when it comes available in the US.